"More than 3200 hectares has been burned so far," WA Department of Fire and Emergency Services (DFES) Commissioner Darren Klemm said.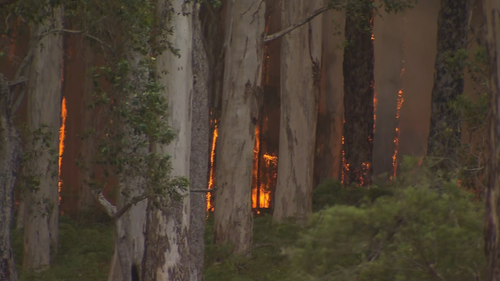 DFES said the fire is moving fast in multiple directions and is currently uncontrolled and uncontained.
"[The] situation in this area is extremely serious. A number of properties are under threat," Commissioner Klemm said.
"People in the warning area of these emergency warning areas are in danger."
He is urging residents to enact their bushfire survival plans immediately.
Commissioner Klemm added over 100 volunteer firefighters are helping to contain the Leeuwin-Naturaliste National Park fire.
A Watch and Act alert is also in place for the towns of Redgate, Witchcliffe and Karridale in the Augusta-Margaret River Shire.
A community meeting will be held at the Margaret River Hub of Entertainment, Arts and Regional Tourism at 6pm today to discuss ongoing plans as the situation changes rapidly.
A second emergency warning is in place for residents in Yallingup in the town of Busselton as a fire rages along Quiniup Road and Tilly Road.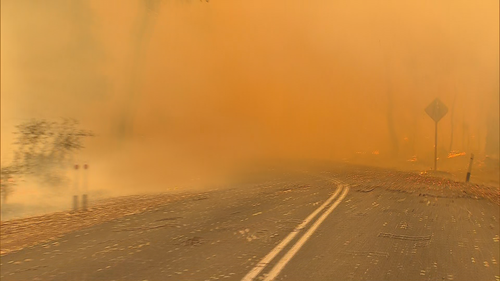 The NSW Rural Fire Service has also been called to action to help Western Australian firefighters.
A large RJ-85 air tanker has been sent to help contain the bushfires in the western state.
Weather conditions are expected to remain difficult, but Commissioner Klemm said authorities are hoping they will improve in the next 24 hours.
"Obviously the safety of the community is our highest priority and we're doing everything possible to get this fire under control," he said.