Green's ability to adapt to the opening role and recover from ugly bowling figures showed he possesses maturity beyond his age.
Loading
The rising star finished with 1-46 off three overs with the ball, which included being hit for three consecutive sixes to finish India's innings. Those late heaves ensured India's total was their highest T20 score against Australia.
As good as Green and Wade were with the bat, India were made to pay dearly for a substandard display in the field.
Green was dropped on 42, Steve Smith (35 off 24 balls) received a life on 19, while Wade was grassed on 23.
They also failed to review an LBW decision that would have seen Green depart on 17.
Earlier, Pat Cummins and Green bore the brunt of the damage as opener KL Rahul (55 off 35 balls), Suryakumar Yadav (46 off 25) and Hardik Pandya (71no off 30) provided the fireworks for India.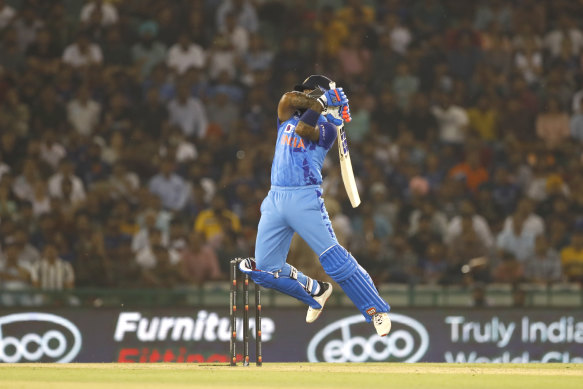 Test skipper Cummins finished the match with figures of 0-47 off four overs, while spinner Adam Zampa (0-36) and Green also struggled.
Pace duo Nathan Ellis (3-30) and Josh Hazlewood (2-39) fared better.
Glenn Maxwell produced the highlight moment in the field when he saved what was on track to be a certain six in the 19th over.
Maxwell leapt in the air and over the boundary rope to produce a one-handed catch off Harshal Patel's big hit.
Before he landed, Maxwell threw the ball back into the field of play, with India only scrambling through for a single instead of gaining six runs.
The second game in the series will be played on Friday at the Vidarbha Cricket Association Stadium in Nagpur.
AAP