Defence Minister Peter Dutton has defended the ADF's flood relief efforts in northern New South Wales and south-east Queensland.
He told Today that military assets had been put in place before the flooding but could not have been deployed any earlier because of safety concerns.
Mr Dutton said weather conditions dictated the use of ADF helicopters to rescue people.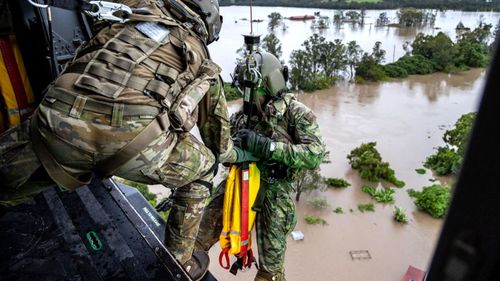 "Our people rescued 113 people off their rooves. That was the initial response. There were in hours, many days, where they were the only helicopters in the air because of the weather."
Mr Dutton said the ADF was also hampered by a breakdown in communications because of storm damage.
"They are isolated communities where they don't have telecommunications. They haven't been able to even call the police to report their circumstances."