Ukrainian authorities say five people were killed in the attack on Kyiv's television tower earlier.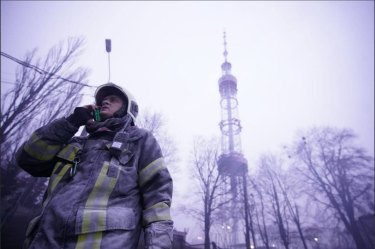 The country's emergency services said in a statement that five more were wounded.
The strike also hit a Jewish cemetery, which Foreign Minister Dmytro Kuleba said made a mockery of Putin's claim to be "de-Nazifying" Ukraine.
"Kyiv TV tower, which has just been hit by a Russian missile, is situated on the territory of Babyn Yar," Kuleba said.
"On September 29-30, 1941, Nazis killed over 33,000 Jews here.
"80 years later, Russian Nazis strike this same land to exterminate Ukrainians. Evil and barbaric," he said.