People who fail to register a positive rapid antigen test result on the Service NSW app will be fined $1000, NSW Premier Dominic Perrottet has said.
It comes as
New South Wales
has again hit a new deadliest day of the pandemic, with 21 deaths and 34,759 new cases of
coronavirus
overnight.
Mr Perrottet said anybody who had tested positive with a RAT since January 1 needed to log their result.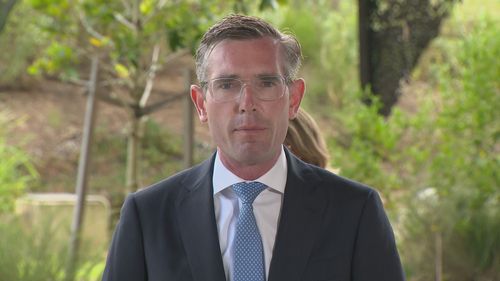 There will be a grace period of one week before fines are enforced from January 19.
The registration service was launched at 9am today.
Today's case numbers come from 134,411 tests, up from 71,352.
Hospitalisations remain on the rise, with 2242 people in hospital and 175 in ICU.
The state recorded 40,127 new coronavirus cases, with hospitalisations rising to 946 patients and 112 in ICU.
NSW clocked 25,870 infections yesterday, amid rising hospitalisations and 11 deaths.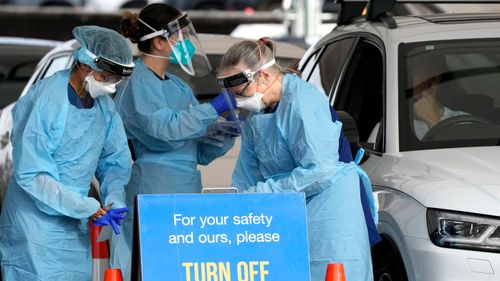 Case numbers in both
Victoria
and
Queensland
spiked significantly when the states started counting the rapid tests in daily figures.
They include single-pack limits on toilet paper and a two-pack restriction for painkillers.
"After that experience, and hearing the premier talking about the system being strong… it's just not," Melanie Moir's husband, Alex, said.
"The healthcare workers on the ground are doing an amazing job, but they can't provide the level of care that they want to."