Matterhorn Swiss restaurant has invested in an almost $30,000 robot which is electronically mapped to cover each table from sensors on the roof.
With the staff shortages due to COVID-19 isolation crippling hospitality venues, the Bellabot is helping this restaurant stay open.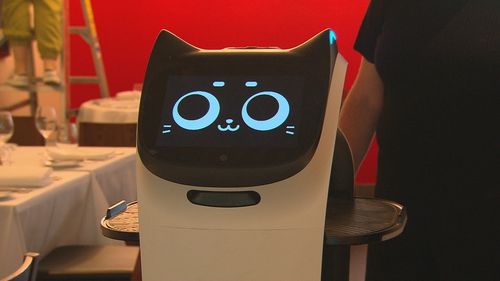 "We've been able to stay open when a lot of restaurants had to close over the Christmas period," restauranter Liarne Schai said.
"We got to that point where we had to look outside the box."
The robot is not designed to replace waitstaff, just to help with manual lifting in the restaurant.
"So she does the manual lifting from kitchen to table, and table to kitchen," Ms Schai said.
"What she does do is that she allows us an extra six or seven minutes per table per night to service the table."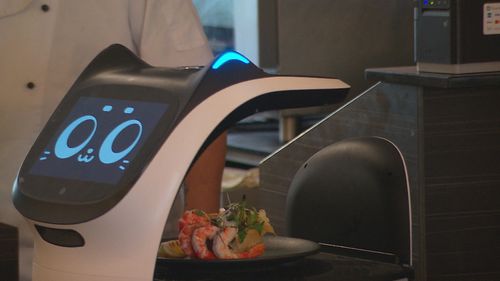 The husband and wife team have decided Bellabot is a permanent addition to the team.
"Bella's never going anywhere," Ms Schai said.
As long as she keeps turning on, she's staying with us."